Welcome to my Website about French Bulldogs!
The French Bulldog is also known as a Frenchie. They are small breed of domestic dogs which were a result of a cross between bulldog and local ratters in France in 1800. Here is a link to some other Frenchie facts: Frenchie Facts.
Frenchies were very popular in 2014, they became the most brought dog in the world.
Here's an image of a French Bulldog: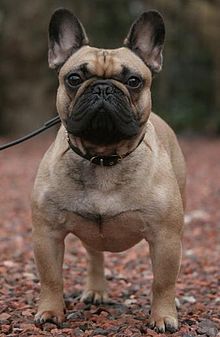 Here is another image of a Frenchie:
Here's a list of cool things about Frenchies:
They are loyal dogs that love human companion
They have fairly minimal needs
They like to snorn, which can be funny
If you are interestd in Frenchies, you might also be interested in pugs. Click here for more information: Pugs